How to Build & Market Your Brand
Natapree Pichaironarongsongkram
Supatra Real Estate Company Limited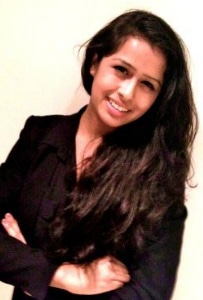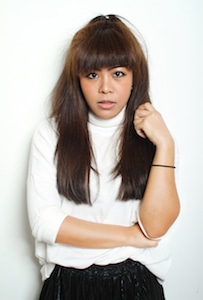 Hundred women entrepreneurs and aspiring entrepreneurs joined the packed-out second event of the Women in Business Southeast Asia Series to hear four successful businesswomen share their candid experiences on how they built and market their brands. The Series, organized by Connecting Founders, the US Embassy in Bangkok, and MOXY, is a "for women entrepreneurs by women entrepreneurs" program of events, which combine networking and learning in a relaxed, fun, and collaborative atmosphere. We learn, get inspired, and meet other like-minded businesswomen.
The 2nd event was all about branding and marketing – what to do and how to do it. We brought together a diverse panel of businesswomen that come from different industries and are at different growth stages so that we could get to hear diverse insights and points of views. Our panel included: Natapree Pichaironarongsongkram of Supatra Real Estate and Tha Maharaj, a river mall on the Chao Praya river; Patchariya Archvichai of HappyPills, a maker of beautiful and super fun 3D printed pillows; Lauren Yates of Ponytail Journal and W'mesnwear; and Felicia Moursalien of aCommerce.
Building a brand requires a lot of work and effort and can take a long time. "Developing the brand Tha Maharaj has taken a long time and research" – said Pim Pichaironarongsongkram. "Brand creation and communication took about a year of research, including first hand interview, focus groups, talking with students, and people that live in the area. We looked at the macro and micro picture. Understanding the location was a primary factor for us. We wanted something organic, something different and fresh for the area and preserve the concept of old town Bangkok because that's where Tha Maharaj is located." 
"Studying your target audience is essential" – continued P. Pichaironarongsongkram. You need to know who your potential customers are, what they like, and how much they can spend so you can tailor your offer to them. "You can't just build a brand and expect that people will come. You have to come up with something that fits your target audience".
Lauren Yates emphasized depth rather than breadth in identifying your customer base. "Building a strong brand is about building a business of good core values. It's about engaging a specific crowd that shares a genuine interest in what you offer rather than engaging a large mass. It's finding what I call your 'wolfpack", said Lauren Yates, "because those are the ones that are going to support you and grow with you."
Effective marketing requires careful planning and setting a budget in advance. "When you have a product that is reaching out to the mass, you need to have a very aggressive marketing plan and you have to budget in advance using both above and below the line marketing but focusing on above the line. Every week I try to have a new activity or promotion", said P. Pichaironarongsongkram and described some of the unique marketing activities she used for Tha Maharaj, such as hiring 3 tuk tuk to drive around Bangkok and promote the official launch in March 2015.
Lauren Yates emphasized being creative and innovative in your marketing efforts to keep your brand fresh and relevant over time. "It's important to take risks and if we rule our business by numbers only, we are not going to be spontaneous and different." 
For some businesses, marketing is easier than others. "I was very lucky that my pillows attract a lot of attention so the press came to see my products and I didn't have to pay for marketing", said Pat Archvichai of HappyPills.
But what to do if your products are not that Instagram-friendly or if you don't have a massive network to get in front of the media? Not to worry. Felicia Moursalien, who specializes in growing startups into global brands, knows how to do that. "Marketing becomes a lot more challenging when you don't have something so sexy to sell that will be an instant success or explode on Instagram. But what I learned it that you can take anything and make it big", she said.
Felicia took us through her 7-step strategy on learning the art of building your media relations that she successfully used to turn so many unknown startups into well known brands – how to become famous on a budget! You might have never though about that before but building media relations is a lot like building a romantic relationship. Courtship is key!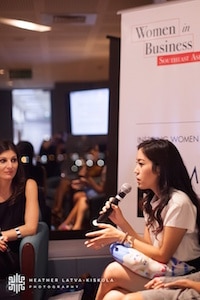 "Don't just send your press release into the blackhole of a generic email account at the all the media outlets you can find. Do you research and be strategic. Find the journalists that cover your sector and engage with them. "Twitter is your best friend when it comes to reaching out to media and talking to journalists, particularly international ones", said Felicia. Build the relationship over time and make human contact. "It always helps to introduce yourself face to face when you are building a relationship." When you are finally ready to send your press release to the right person, make sure you personalize your emails and tailor your pitch – why your story might be interesting to them and their publication. Here is a blog post that offers info on this topic.
The last part of the event saw Pim Pichaironarongsongkram, Pat Archvichai, Felicia Moursalien, and Karin Lohitvay of MIDAS PR agency, lead mentoring groups of 10-15 participants each. These sessions are an opportunity for other entrepreneurs and aspiring entrepreneurs to dig deeper on the topics of the day with speakers and other mentors and have been a very popular feature of our Series.